Why You Should Never Replace Windshield Wiper Fluid with Water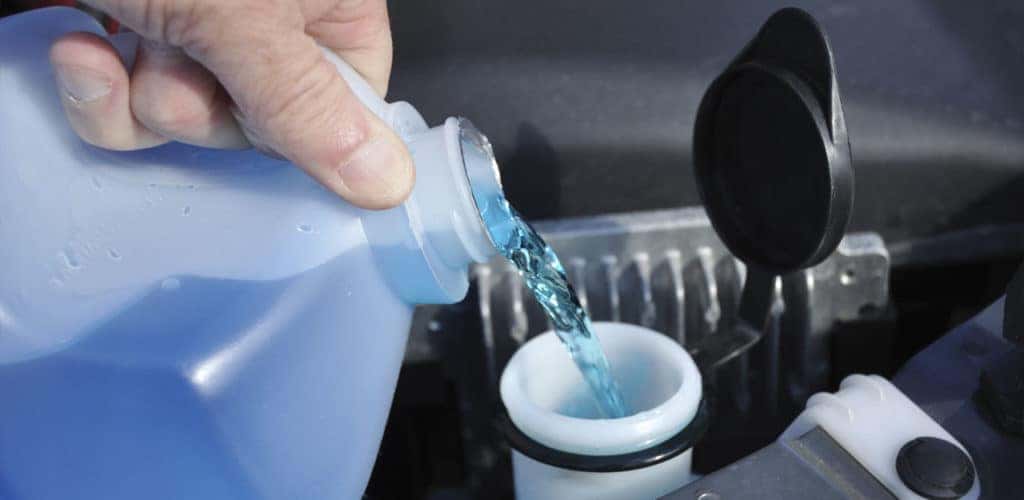 Windshield wiper fluid is something that many people take for granted until they need it. Don't let this be you! If you have ever wondered just how important windshield wiper fluid is this article will help you see some of its other benefits beyond simply spraying your windshield.
Some people believe that water is an efficient substitute for windshield wiper fluid, however, this is not true for a number of different reasons.
Windshield washer fluid freezes at a much lower temperature than water meaning if it's freezing outside water most likely would not work because it is frozen, windshield washer fluid would.
Another reason why you should never utilize water in your windshield wiper fluid reservoir instead of windshield wiper fluid is that stagnant water is prone to producing bacteria which can cause health issues and concerns.
Windshield wiper fluid also contains detergents and cleaning solvents which will help to remove grime, road build up, and bugs from the windshield whereas water would not.
These are just a few of the reasons why windshield washer fluid is important and why you should not replace it with water. If you have any questions in regards to the importance of windshield washer fluid the professional staff at Capitol Chrysler Dodge Jeep Ram would be happy to answer them!